As one of the popular M&R certifications, CMRP guides how to prepare for the exam by accessing its Body of Knowledge. Exploring BoK helps you understand the fundamental principles, best practices, and emerging trends in maintenance and reliability management. This article will delve into each pillar of the CMRP BoK, providing insights into the key concepts and areas you must cater to pass the CMRP exam successfully.
What Is CMRP Body of Knowledge?
The CMRP Body of Knowledge (BoK) is a comprehensive compilation of essential topics, principles, and best practices that form the foundation for individuals pursuing the Certified Maintenance and Reliability Professional – CMRP certification.

Body of Knowledge encompasses various domains and knowledge areas related to maintenance, reliability, and physical asset management. The CMRP BoK serves as a roadmap, guiding you in developing the core competencies and skills necessary for effective maintenance and reliability practices.
Studying the CMRP BoK can enhance your expertise and broaden your maintenance and reliability management knowledge.
What Topics Are Covered Under The Business and Management Pillar in CMRP?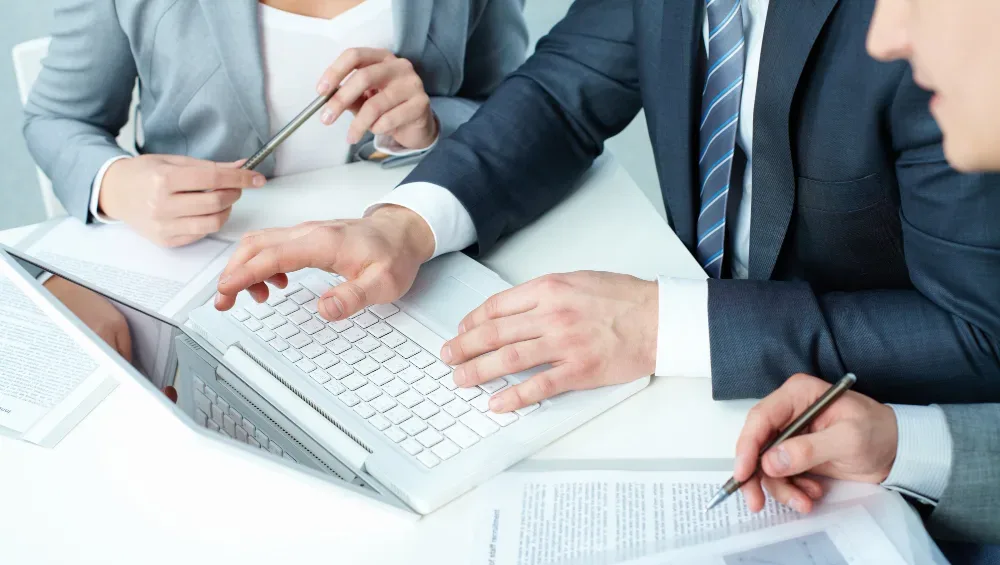 This topic focuses on the abilities required to align an organization's business objectives with suitable maintenance and reliability objectives, enhancing and contributing to the organization's overall business outcomes.
1.1 Create Strategic direction and plan for M&R operations
Provide vision and direction
Provide clear and measurable goals
1.2 Administer Strategic plan
Develop support
Obtain approval and resources
Implement plans
1.3 Measure Performance
Select key performance indicators
Track and report
1.4 Manage organizational plan
Develop a change management process
Communicate benefits
1.5 Communicate with stakeholders
Provide management reports
Inform staff
Coordinate with operations
1.6 Manage environmental-health-safety risk
Support community EHS goals
Support security goals
Conform to applicable regulations
Provide EHS training

What Topics Are Covered Under The Manufacturing Process Reliability Pillar in CMRP?
This topic establishes a connection between maintenance and reliability activities and the organization's manufacturing process, ensuring that these activities enhance and optimize the manufacturing process.
2.1 Understand the applicable processes
Document process flow
Understand process parameters
Understand quality specifications
2.2 Apply process improvement techniques
Identify production losses
Establish a continuous improvement process
2.3 Manage the effects of the change to processes and equipment
Establish change protocol
Update documentation
Update procedures
2.4 Maintain processes following applicable standards and regulations
Understand industry standards
Understand regulatory requirements
Ensure compliance
What Topics Are Covered Under The Equipment Reliability in CMRP?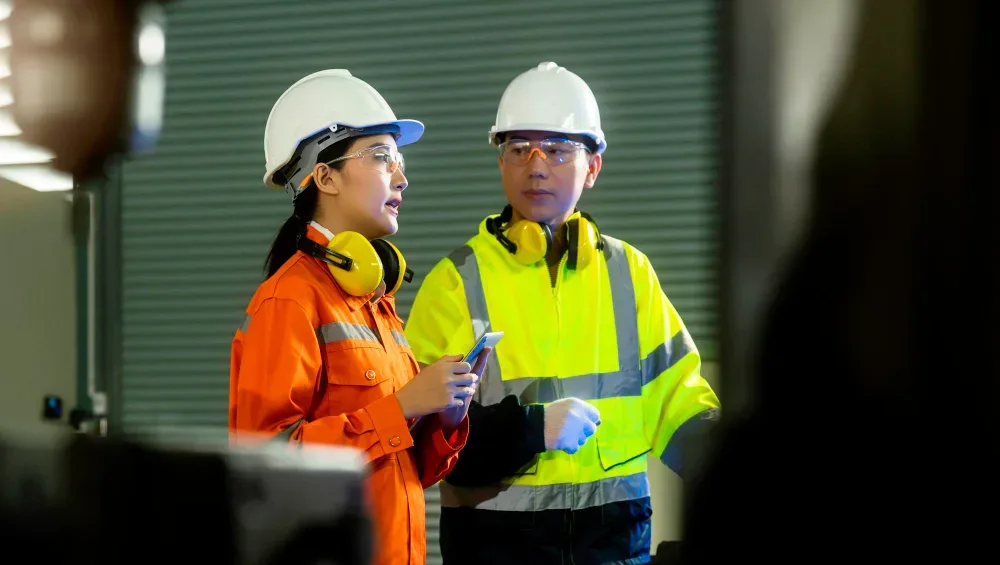 This topic covers two types of activities that pertain to the equipment and processes under the responsibility of maintenance and reliability professionals. The first set of activities involves evaluating the equipment and processes' reliability, availability, maintainability, and criticality.
The second set of activities involves selecting and implementing the most suitable maintenance practices to ensure that the equipment and processes consistently perform as intended while prioritizing safety and cost-effectiveness.
3.1 Determine equipment reliability expectations
Identify reliability goals
Identify process expectations
3.2 Evaluate equipment reliability and identify improvement opportunities
Measure and track performance
Determine best-demonstrated performance
Analyze gaps
3.3 Establish a strategic plan to ensure reliability of existing equipment
Identify appropriate analysis techniques
Develop maintenance strategy and tactics
3.4 Establish a strategic plan to ensure reliability of new equipment
Establish reliability specifications
Establish acceptance criteria
Obtain complete documentation
3.5 Cost-justify selected plans for implementation
Conduct cost-benefit analysis
Communicate benefits
Obtain approval
3.6 Implement selected plans to ensure equipment reliability
Apply reliability strategies
Establish organization structure
Provide resources
3.7 Review the reliability of equipment and adjust the reliability strategy
Assess key performance indicators
Analysis deviations
Identify relevant best practices
Implement continuous improvement
What Topics Are Covered Under The Leadership and Management Pillar in CMRP?
This topic encompasses the processes aimed at ensuring that the maintenance and reliability personnel are suitably qualified and assigned to accomplish the goals of the maintenance and reliability organization effectively.
4.1 Determine organizational requirements
Review strategic plan
Determine required skills
Determine required staffing levels
4.2 Analyze organizational capability
Inventory staff skills
Determine performance gaps
4.3 Develop the organizational structure
Establish reporting channels
Determine roles
Determine responsibilities
Manage reorganization
4.4 Develop personnel
Provide training
Obtain needed expertise
Delineate career paths
4.5 Lead and manage people
Develop leadership skills
Assess performance
Promote a cooperative work environment
Facilitate communication
What Topics Are Covered Under The Work Management Pillar in CMRP?
This subject area emphasizes the competencies required to execute maintenance and reliability tasks efficiently. It encompasses activities such as planning and scheduling, ensuring the quality of maintenance work, and managing stores and inventory.
5.1 Identify, validate, and approve work
Establish work identification processes
Select and approve viable work
5.2 Prioritize work
Develop a formal prioritizing system
Implement a formal prioritizing system
5.3 Plan work
Develop job package
Including scope and procedures
Including materials and tools
Including testing
5.4 Schedule work
Develop scheduling process
Produce work schedule
Balance resources
Monitor backlog
Manage break-in work
Coordinate equipment access
5.5 Execute work
Manage labor
Manage material and services
Control Productivity
Ensure EHS compliance
5.6 Document work
Create post work document process
Record failure events and failure modes
5.7 Analyze work and follow-up
Compare actual work with a plan
Identify variances
5.8 Measure work management performance
Establish performance indicators
Report schedule compliance and rework
5.9 Plan and execute projects
Define scope
Estimate project and life cycle costs
Apply critical path methods
Track progress
Coordinate staffing
5.10 Use information technologies effectively
Leverage capabilities of data historian
Process control systems
Condition monitoring software
EAM, CMMS systems functionality
5.11 Manage resources and materials
Control materials inventory
Manage spares and equipment
Establish the MRO procurement process
Manage contractors
What Are The Benefit of Following Body of Knowledge as CMRP Preparation?
Embracing the CMRP Body of Knowledge (BoK) brings numerous advantages for maintenance and reliability professionals, as outlined below:
1. Comprehensive Understanding
The BoK ensures a thorough grasp of vital concepts, principles, and practices in maintenance and reliability management. By studying the BoK, you will gain profound knowledge and expertise in this field, enabling you to navigate and apply the fundamental elements that drive successful maintenance and reliability strategies.
2. Structured Learning
You can arrange a well-organized framework for studying and preparing for the CMRP exam enabling a systematic approach to learning.
3. Knowledge Enhancement
Engaging with the BoK can deepen your knowledge, strengthen your skills, and enhance your overall maintenance and reliability management competence.
4. Broad Coverage
The Body of Knowledge (BoK) covers various topics, providing a comprehensive understanding that applies to various industries and sectors. By exploring the BoK, you can thoroughly grasp essential principles, practices, and relevant and valuable methodologies in diverse professional contexts.
5. Versatile Problem-Solving
CMRP-certified professionals who rely on the BoK acquire the ability to address diverse challenges, make informed decisions, and contribute effectively to the success of your organizations.
6. Enhanced Credibility
Relying on the BoK adds credibility and recognition to the CMRP certification, validating individuals' expertise and maintenance and reliability management capabilities.
PetroSync offers a comprehensive CMRP training course resembling the Body of Knowledge (BoK). Our training course provides extensive materials and resources, covering the essential topics outlined in the BoK.
By enrolling in PetroSync's CMRP training, you can enhance your knowledge and skills in maintenance and reliability management, deeply understanding the principles, practices, and methodologies emphasized in the BoK.
The training equips you with the necessary tools and insights to excel in your roles, enabling you to apply industry-leading practices and contribute effectively to your organization's maintenance and reliability objectives.
PetroSync's CMRP training ensures that you are well-prepared to address the challenges and complexities of your field, empowering you to impact your organization's overall performance and success positively.
Credit header image: Pexels
Enhance your skills with the latest industry knowledge. Kickstart your career growth with industry-driven training today.