Ensuring the safety and reliability of industrial facilities requires inspecting in-service piping. Industry standards like API 570 mandate this inspection. By following these guidelines, operators can identify potential issues early on, take corrective measures to prevent failures, and ensure the continued safe and reliable operation of their piping systems. In this article, we will cover the definition, the scope, and the latest update of API 570. We also add guidelines on how you can gain API 570 certification.
What Is API 570?
API 570 is a standard covering inspection, rating, repair, and alteration procedures for in-service metallic and fiberglass-reinforced plastic (FRP) piping systems and other pressure relief devices. The inspection code is for all hydrocarbon and chemical process piping in 1.2.1, placed in service, unless optional as per 1.2.2.
With the latest edition released in 2016, API 570 has been revised four times since it was published in 1993. At first, petroleum and chemical industries intended to use API 570, but it became widely used by any industry that utilizes piping systems.
What Is The Scope of API 570?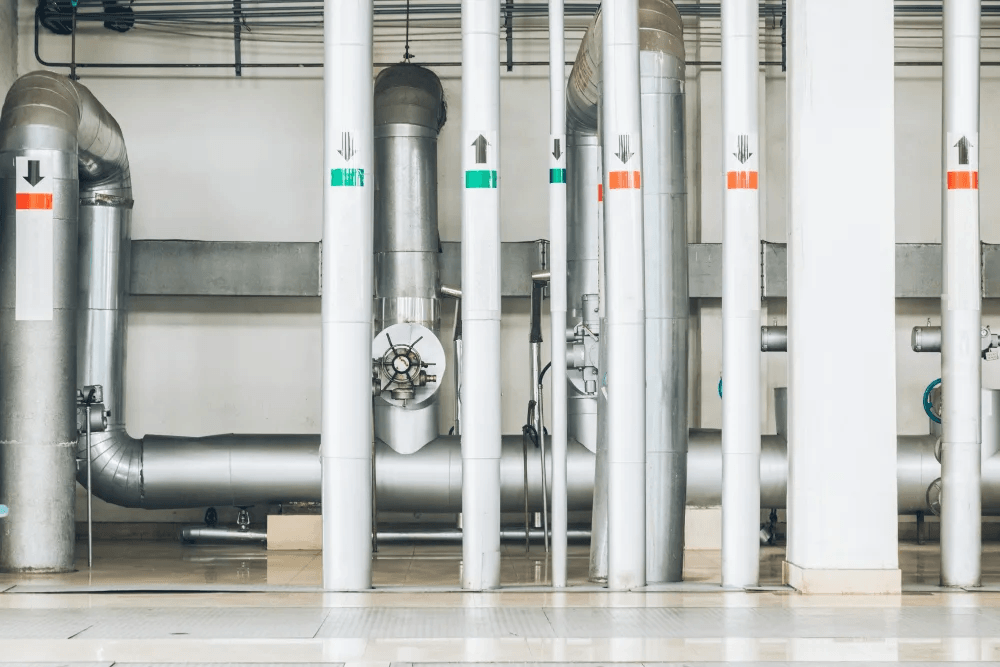 The API 570 standard addresses piping systems currently in service or those that might be recommissioned. However, retired or decommissioned process piping systems are not encompassed by this standard.
In the API 570 second edition (1998), the standard pertains to piping systems used for managing process fluids, hydrocarbons, and other hazardous fluids that could be flammable or toxic. Examples of such services include:
Raw, intermediate, and finished petroleum products
Raw, intermediate, and finished chemical products
Catalyst lines
Hydrogen, natural gas, fuel gas, and flare systems
Sour water and hazardous waste streams above threshold limits, as defined by jurisdictional regulations
Hazardous chemicals above threshold limits, as defined by jurisdictional regulations
What Is API 570 Latest Edition Update?
API 570 latest update was released in 2016, making it the fourth edition. The latest edition introduces several changes aimed at improving the inspection and maintenance of in-service piping systems. Further, there are hundreds of changes and edits made on its fourth edition, but some of the changes are mentioned as follows.
The scope and definitions section of API 570 has been revised to provide more clarity regarding the types of piping systems covered under the standard.
API 570 now includes new requirements for documenting the inspection and testing of piping systems, with specific criteria provided for the recording and retention of inspection and testing results.
API 570 has changed with some information being relocated to RP 574, which is extensively cited in API 570. This means that the use of RP 574 has become crucial for the application of API 570.
The standard now includes updated guidelines for the repair and alteration of piping systems, with new criteria used to evaluate the suitability of repaired or altered components.
API 570 latest edition places greater emphasis on the use of non-destructive examination (NDE) techniques for monitoring Corrosion Under Insulation (CUI) and references the new RP 583, which provides guidelines for managing CUI in process equipment.
The requirements for pressure testing of piping systems have been revised, with new criteria provided for establishing test pressure and duration.\
Which Other Publications Are Subjects To The API 570 Exam?
API provides a variety of publications that are essential for those preparing for the API 570 exam. These publications serve as valuable resources, offering important information and guidelines to enhance your understanding of the subject matter.
1. API 570
API established the code known as API 570. This code outlines the requirements for inspecting, repairing, altering, and rerating piping systems within the petroleum and chemical industries.
2. ASME Section V
ASME Section V provides guidelines for non-destructive examination methods used in evaluating the integrity of materials and components.
3. ASME Section IX
ASME Section IX outlines the qualification requirements for welding and brazing procedures, welders, and welding operators in various industries.
4. ASME B31.3
ASME B31.3 provides guidelines for the design, construction, and maintenance of process piping systems, ensuring their safety and reliability in various industries.
5. ASME B16.5
ASME B16.5 is a standard that specifies the dimensions, materials, and tolerances for flanges used in piping systems, ensuring proper connection and integrity.
6. API RP 571
API RP 571 provides guidance on the basic principles of damage mechanisms affecting equipment in refining and petrochemical industries, aiding in the assessment and mitigation of potential risks.
7. API 574
API RP 574, a recommended practice by API, covers inspection practices for piping, tubing, valves (excluding control valves), and fittings utilized in petroleum refineries and chemical plants.
8. API RP 577
API RP 577 offers recommendations for performing visual inspections on welding and brazing processes, ensuring compliance with industry standards, and fostering quality control across different sectors.
9. API RP 578
API RP 578 provides recommendations for material verification programs, ensuring accurate identification of materials used in equipment construction and maintenance in different industries, and promoting reliability and safety.
What Is API 570 Certification?
API 570 certification validates piping inspectors who have a broad knowledge base relating to maintenance, inspection, alteration, and repair of in-service metallic piping systems. The API 570 examination assesses the piping inspectors' knowledge in the related area including performing piping inspection.
How Do You Get API 570 Certification?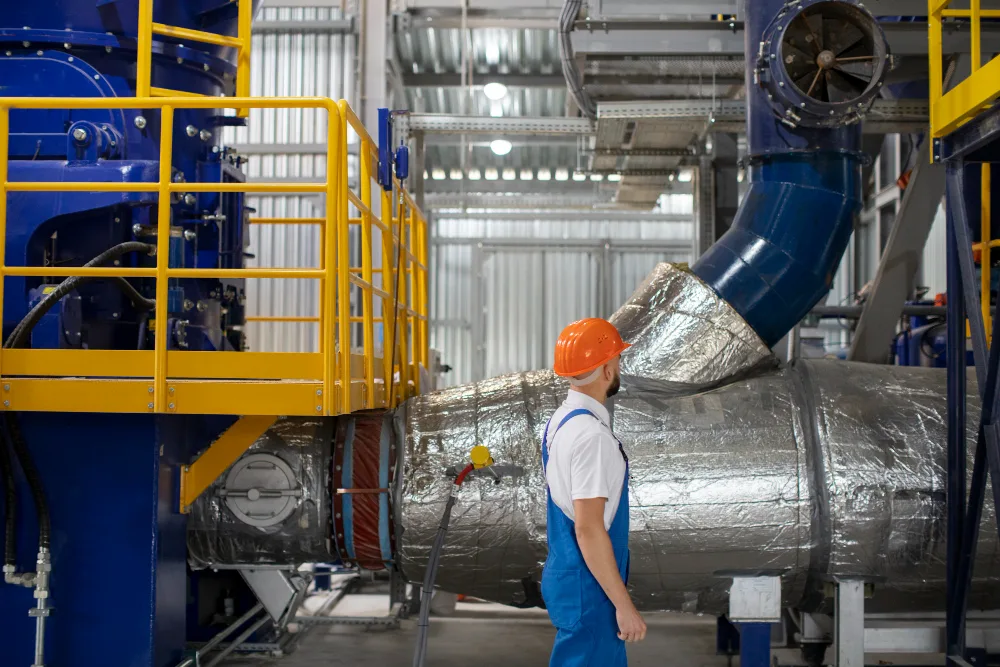 If you are interested in becoming an API 570 piping inspector, you may be wondering how to get started. Below are the common steps that can guide you in acquiring API 570 certificates.
1. Meet API 570 Requirements
Before attempting to obtain API 570 certification, ensure that you meet the API 570 detailed requirements. If you meet the qualifications, your next steps are to establish an account and apply through the ICP Portal.
2. Prepare Your Employer's Information
Get ready to provide contact information for each listed employer who can verify your employment dates, skills, and experience.
3. Prepare Your Documentation
Get your relevant documentation, such as educational diplomas, transcripts, certifications, or bank documentation for electronic transfer/wire payments, ready. Please keep in mind that you must officially translate all diplomas and transcripts into English.
Once you submit the Employment History section of your application, you cannot change or add to it. Please ensure you provide the required documentation of your minimum experience when submitting your application.
Applications that are incomplete and do not fulfill all necessary requirements will be considered unqualified. Unfortunately, unqualified candidates are not eligible for a refund of their application fee.
4. Wait for Your Application Approval
API processes applications according to the nearest exam date and their order of receipt. Your application might take up to six weeks to process, so we recommend submitting it as soon as possible for the widest range of choices in exam dates and locations.
5. Regulary Check Your Email
If you are eligible to take the exam but have an incomplete application, you will get a deficiency email specifying the information required to continue. Your application must be fully complete before you can be certified, even if you pass the exam.
How Are API 570 Exam Done?
The API 570 exam is a 7.5-hour session that includes a brief tutorial, 2.75 hours for the closed-book section, a 45-minute lunch break, and 3.75 hours for the open-book part. It consists of 170 questions, with 140 being scored, and the remaining 30 serving as pretest questions. Refer to the table below for each exam session.
| | |
| --- | --- |
| Session | Duration |
| Brief Tutorial | 15 minutes |
| Closed-book Section | 2.75 hours |
| Lunch Break | 45 minutes |
| Open-book Section | 3.75 |
What Are API 570 Study Materials?
By working through API 570 study materials, you can reinforce your knowledge, identify weak areas, and focus your efforts on key concepts, ultimately increasing your chances of passing the exam successfully.
1. API 570 Body of Knowledge
The API 570 Body of Knowledge refers to the comprehensive set of topics and subject areas covered in the API 570 certification program. It covers the essential knowledge and skills candidates need to pass the API 570 exam and get certified.
2. API Publications
Familiarizing yourself with the following API Publications is essential for you to excel in the exam and demonstrate your proficiency in ensuring the safety and reliability of piping systems.
API Standard 570
API Recommended Practice 571
API Recommended Practice 574
API Recommended Practice 577
API Recommended Practice 578
3. ASME Publications
Gaining a thorough understanding of the API Publications listed below is vital for your success in the exam and to demonstrate your expertise in ensuring the safety and reliability of piping systems.
ASME Boiler and Pressure Vessel Code
ASME B16.5: Pipe Flanges and Flanged Fittings
Consequently, applicants of API 570 must possess both the necessary educational qualifications and practical experience to be certified. To gain expertise in the field of In-Service Piping Systems, PetroSync's API 570 training course offers a mix of lectures, case studies, and discussions that you can apply directly to your job.
Our 5 days course is based on industry standards and promotes the recognition of fitness-for-service concepts to evaluate the degradation of piping systems. Led by Mr. Chintamani, a seasoned inspector, and instructor, this API 570 prep course prepares candidates for the API 570 Piping Inspector Training Course examination while also advancing their technical knowledge to avoid unplanned shutdowns and reduce expenses. Reserve your spot in our API 570 training and be proficient in piping systems with PetroSync!
Credit header image: engineering-bp.com
Enhance your skills with the latest industry knowledge. Kickstart your career growth with industry-driven training today.