API 580, also referred to as the Risk-Based Inspection (RBI) standard, proves to be a highly advantageous approach for the oil and gas industry. This comprehensive framework provides a methodical way to evaluate and manage risks associated with equipment integrity. In this article, we will discuss the fundamentals, the key elements, inspection planning, and the benefit of complying with API 580 standards for RBI approach.
What Is API 580 Risk-Based Inspection?
API RP 580, Risk-Based Inspection, is a set of guidelines created by API that details the essential factors involved in creating, applying, and upholding a trustworthy risk-based inspection (RBI) program. API 580 has become the general standard serving as a benchmark for the RBI process.
After undergoing ANSI consensus process for creating American National Standards, API 580 is now perceived as a recognized and generally accepted good engineering practice (RAGAGEP).
Implementing RBI by a facility must comply with the constraints and mandates of other relevant inspection codes, including API 510 for Pressure Vessel Inspection, API 570 for Piping Inspection, and API 653 for Tank Inspection, Repair, Alteration, and Reconstruction. API 580 standard was first published in 2002 and most recently updated in early 2016, making it become the third edition of the standard.
What Are The Key Elements of API 580 Risk-Based Inspection?
Risk-based inspection has several key elements that need to be extensively addressed. These key elements are described in the following:
Management systems for maintaining documentation, personnel credentials, data needs, analysis update, and program consistency.
Documented techniques for PoF and CoF determination.
Documented methodologies for overseeing risk through inspection, process control, and other measures to reduce its impact.
What Are The Inspection Planning According to API 580 Risk-Based Inspection?
In doing inspection planning based on API 580, it is important to focus on PoF and CoF analysis, damage mechanism and failure modes, data and information inputs,  RBI team and risk assessment and evaluation factors.
1. PoF and CoF Analysis
PoF refers to the likelihood of equipment failing at a particular time. The stage of the equipment's lifecycle influences the PoF rates. It is common to discover that PoF for older infrastructure is higher than for newer assets. PoF is crucial in determining the potential damage mechanisms and their rate on a system. The data in PoF analysis must regularly be updated to keep records for changes in conditions or materials that can impact the PoF.
CoF predicts the most likely outcome in case of containment loss. For qualitative CoF, the categorizations are based on severity like insignificant, minor significant, serious, major, and catastrophic, illustrated in a matrix.
Meanwhile, the quantitative CoF is based on personal injury, equipment damage, and financial impact. It also covers expenses for remediation, equipment replacement, and loss of profit or production opportunity.
2. Damage Mechanisms and Failure Modes
Identifying damage mechanisms is essential in preventing problems or failures with process equipment. These mechanisms can be caused by some factors, such as corrosion, cracking, or heat damage. While failure modes refer to the different ways equipment can fail, such as leaks, ruptures, or holes.
By assessing damage mechanisms and failure modes, the RBI team can make an informed decision regarding equipment status (either taken down for repair or continued for operation) and other decisions, such as the proper repair techniques and the likelihood of specific damage mechanisms.
3. Data and Information Inputs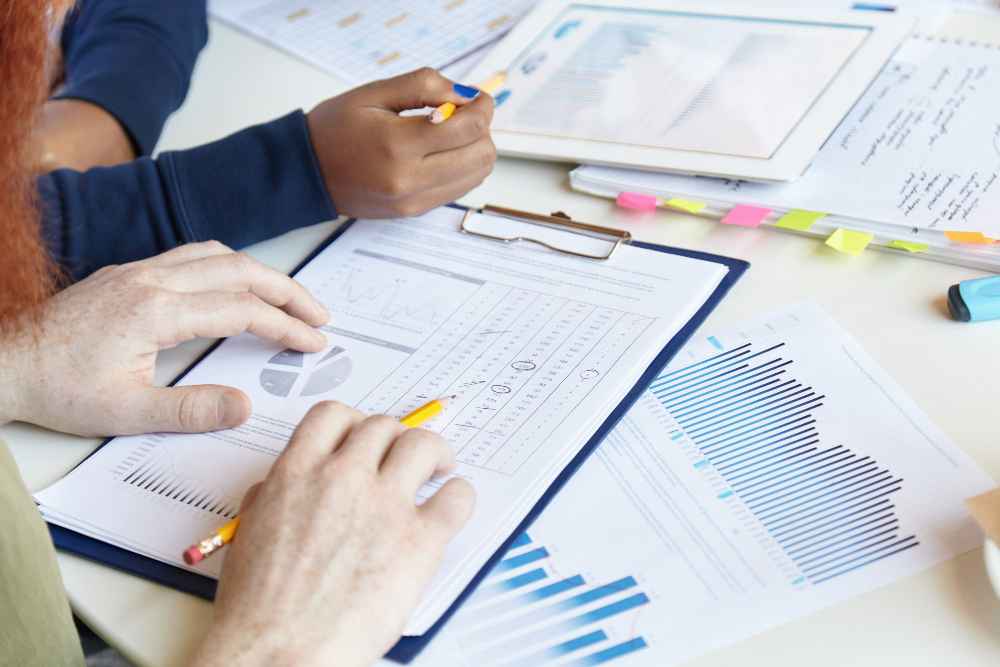 Through data, RBI personnel can assess the safety and reliability of a running system. Critical information is usually gathered from several sources like documents, databases, drawings, reports, and spreadsheets. It is vital for every organization to document every inspection, process, design, and maintenance activity to support the RBI approach. Some of the critical factors are the qualification of personnel who process the data, the process of data collection being relevant and available, placement of data storage, and management.
4. RBI Team and Risk Assessment and Evaluation.
Since Risk Based Inspection is a collaborative process that requires people from various backgrounds, API 580 gives guidelines for creating an effective team mentioned in the following.
Team Leader
Equipment Inspector or Inspection Specialist
Corrosion Specialist
Process Specialist
Operations & Maintenance Personnel
Management
Risk Analyst
Environment & Safety Personnel
Financial/Business Personnel

What Are API 580 Limitations?
The limitations of an RBI assessment are as follows:
Inaccurate or Missing Information
If there are errors or gaps in the data used for the assessment, it can lead to inaccurate risk evaluations and recommendations.
Inadequate Design or Installation
Poorly designed, installed, or commissioned equipment can't be fully compensated for by an RBI assessment, as these fundamental issues need to be addressed separately.
Operating Beyond Acceptable Limits
If equipment is consistently operated outside of recommended limits, it can pose risks that RBI alone cannot mitigate.
Ineffective Execution of Plans
Even with a solid RBI assessment, if the recommended plans are not executed correctly, the intended risk reduction may not be achieved.
Lack of Qualified Personnel or Teamwork
Without skilled individuals and effective teamwork, implementing risk reduction measures can be challenging, regardless of the assessment's recommendations.
Absence of Sound Engineering or Operational Judgment
Proper engineering and operational decisions are essential for risk reduction, and RBI cannot substitute for good judgment.
Failure to Follow Up on Inspection Findings
If identified issues from inspections are not addressed or recommendations are not followed, the risk remains unresolved.
Construction and Fabrication Errors
Errors made during the construction or fabrication of equipment may require separate corrective actions outside the scope of an RBI assessment to ensure safety and functionality.
What Are The Benefits of Risk-Based Inspection API 580?
As a crucial standard to comply with, API 580 helps companies prioritize their inspection of the equipment with the highest risk of failure. By this principle advantage, RBI based on API 580 can be the right methodology for wide use across various industries.
In the equipment maintenance efforts, companies can reduce the number of equipment failures while improving the reliability and efficiency of the equipment by regularly monitoring equipment to minimize technical malfunctions. Moreover, it will be a cost-efficient act since the RBI team is able to implement a more efficient inspection plan and reduce unplanned outages.
On the operations side, the operations personnel can identify operational risks associated with equipment degradation to plan maintenance activities. Unnecessary shutdowns and delays can be prevented, resulting in a higher productivity rate for each piece of equipment.
The operations team can also help enhance risk management by conducting regular risk assessments and mitigating identified risks. All of these skills can be gained through API 580 and API 581 training by  PetroSync.
By any means, Risk-Based Inspection regulated under API 580 is a powerful tool for optimizing workforce resources and mitigating risk. PetroSync believes a company can obtain better insight into the health of its critical assets if they have proficient knowledge of risk-based inspection techniques.
Investing in API 580 training is essential for companies seeking to improve their asset management, reduce risk, comply with regulations, and improve efficiency and profitability.
By equipping their personnel with the knowledge and skills to implement RBI, companies can improve their inspection programs, reduce downtime and maintenance costs, and improve safety and reliability.
For an individual, getting certified in API 580 will significantly boost your professional profile and demonstrate to your employers and clients that you have exceptional expertise and abilities. Wait no more! Reserve your API 580 and 581 – Risk-Based Inspection & Base Resource Document training course and learn about the risk-based inspection approach with PetroSync.
Enhance your skills with the latest industry knowledge. Kickstart your career growth with industry-driven training today.