The industrial landscape constantly evolves, with new technologies introduced daily to support the production process. As a result, it has become increasingly important for engineers working in various industries to understand more effective maintenance and reliability practices. So what makes CMRP grow significantly in nowadays industry trends? We cover all the information you need about CMRP in this article.
What Is CMRP – Certified Maintenance and Reliability Professional?
Certified Maintenance and Reliability Professional (CMRP) is a leading certification program to certify the knowledge, skills, and capability of maintenance, reliability, and physical asset management professionals. SMRP offers certification for Maintenance and Reliability Professionals (CMRP).
This program establishes a universal standard of knowledge and expertise for professionals in the field and recognizes those who have demonstrated their proficiency through the certification process in the form of a rigorous exam testing a broad range of knowledge in the field of maintenance and reliability engineering.
To enroll in CMRP certification, you must meet CMRP certification requirements for education and experience in the maintenance and reliability industry. You must be proficient in the assessed knowledge, such as maintenance and reliability strategy, equipment reliability, work management, and leadership.
Who Offers CMRP?
The Certified Maintenance and Reliability Professional (CMRP) certification is offered by the Society for Maintenance and Reliability Professionals (SMRP), a renowned professional association focused on maintenance, reliability, and physical asset management.
What Is CMRP Certification?
CMRP certification is widely recognized as evidence of your expertise and proficiency in this field. Holding CRMP certification signifies your proven knowledge and skills required for effective maintenance and reliability practices.
By attaining the CMRP certification, you can enhance your career opportunities, demonstrate your commitment to excellence, and become part of a supportive community of industry professionals dedicated to advancing the field of maintenance and reliability.
What Are The Benefits of CMRP Certification?
The CMRP certification offers numerous advantages for professionals in the maintenance and reliability field such as:
1. Validating Your Maintenance and Reliability Skills
The CMRP certification is designed to validate your knowledge and skills in various areas, including preventive maintenance, predictive maintenance, root cause analysis, asset management, failure analysis, and reliability-centered maintenance.
2. Displaying Your Professional Development
CMRP certification is highly valued in the industry. It exhibits a dedication to continuous learning and professional development and indicates that you have achieved a level of knowledge and skill that employers and industry professionals alike widely recognize.
3. Advancing Your Career and Earning Potential
Obtaining a CMRP certification can be beneficial for you and your organization. Spesifically for you, it can enhance your career advancement opportunities and increase your earning potential.
Further, it can enhance maintenance and reliability programs, increase equipment reliability, and reduce downtime and maintenance expenses for organizations with employees equipped with CMRP certification.
What Are CMRP Sample Questions and Answers?
The CMRP sample test encompasses a wide range of subjects concerning maintenance and reliability principles, techniques, and best practices.
By using these CMRP practice questions and answers, you can evaluate your understanding, pinpoint areas for enhancement, and acquaint yourself with the format and types of questions commonly encountered in the real exam.
1. Which one of the following is generally true?
a. Construction contractors are usually equally skilled at performing all maintenance tasks
b. Maintenance is often reduced through project designs that provide in-place spares for all rotating equipment and heat exchangers
c. Reliability Centered Maintenance can be applied on capital projects in the pre-construction stage to determine the maintenance plan
d. Most mechanics can easily alternate between doing capital project work and doing equipment diagnosis and repair work
2. What are the three most significant constraints when developing a Maintenance and Reliability organization?
a. Culture / People / Resources
b. Budget / Operations / People
c. Engineering / Human Resources / Budget
d. Culture / Engineering / Budget
3. Weibull (life data) analysis is primarily used for:
a. Maintainability analysis
b. Probability of failure determination
c. Life-cycle cost analysis
d. On-time ratio calculations
Answers
1: C; 2: A; 3: B
How Hard Is CMRP Exam?
The level of difficulty of the CMRP exam depends on your knowledge, experience, and preparation. The CMRP exam covers a wide range of topics related to maintenance and reliability, such as asset management, work management, equipment reliability, and leadership.
It requires a solid understanding of these areas and the ability to apply the concepts to practical situations. While the exam may present challenges, proper preparation through having a study guide, practicing with sample exams, and gaining practical experience can greatly improve the chances of success. You can also refer to CMRP Body of Knowledge in the following topics to understand the big picture of CMRP.
What Are The Five Pillars of CMRP's Body of Knowledge?
The CMRP Body of Knowledge is a framework that outlines the key competencies, skills, and knowledge required for a Certified Maintenance and Reliability Professional (CMRP). It covers a wide range of topics that are organized into five major pillars as explained below.
Pillar 1: Business and Management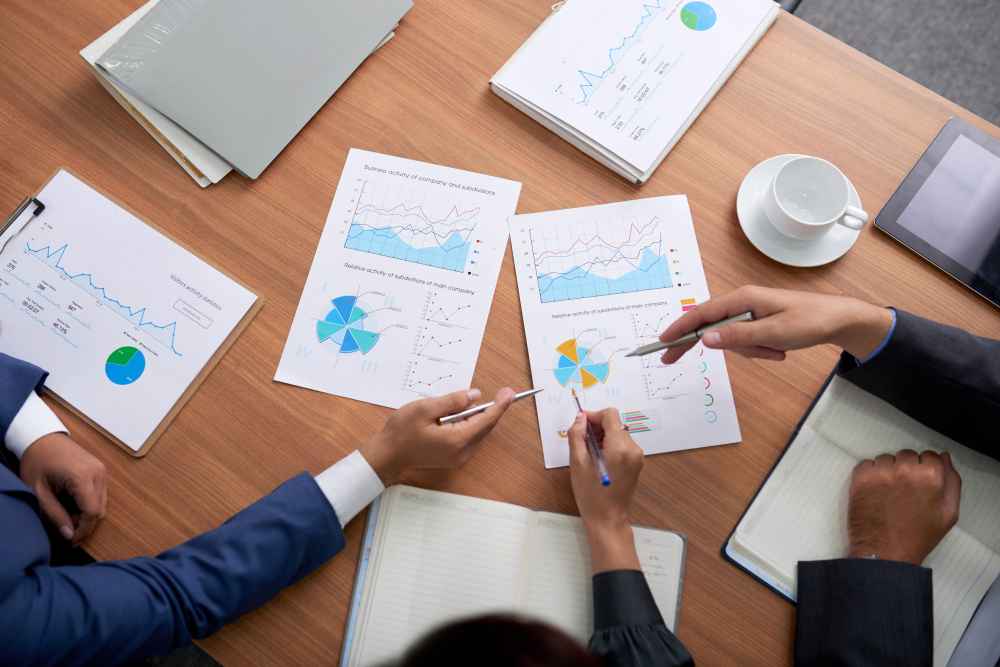 Under this pillar, a CMRP participant must be able to understand a company's business goals and translate them into the proper maintenance and reliability objective resulting in positive business outcomes.
Your proficiency in strategic direction and M&R operations planning and your ability to measure, track, and report KPI-based performance are assessed.
Pillar 2: Manufacturing Process Reliability
The second subject area involves maintenance and reliability tasks to enhance the manufacturing process. A CMRP certificate holder must understand the process flow record, process variables, and the quality requirements of the relevant procedures.
Some other skills are production loss identification, continuous improvement plants creation, and protocol changes development should be mastered.
Pillar 3: Equipment Reliability
This topic contains two types of tasks that fall under the responsibility of the maintenance and reliability expert about equipment and processes. The first set of tasks involves evaluating the equipment's present reliability, availability, maintainability, and criticality.
The second set of tasks pertains to selecting and implementing the most suitable maintenance methods so the equipment can perform in its safest and most cost-effective manner.
Pillar 4: Organization & Leadership
The fourth pillar discusses the methods used to ensure that the maintenance and reliability personnel are the most skilled and appropriately assigned to achieve the organization's objectives.
The maintenance and reliability staff must be capable of determining organizational requirements and developing organizational capability while leading and managing people in the organization.
Pillar 5: Work Management 
This field focuses on the abilities required to carry out maintenance and reliability tasks. How your team (or you, individually) can identify, prioritize, schedule, execute, and analyze the work and project while managing resources and materials should follow the ground rules of CMRP.

How Do You Prepare for CMRP Certification?
To be a maintenance and reliability professional, you must thoroughly prepare for your CMRP certification. Here are some CMRP study guides you can take to prepare for the CMRP certification:
1. Check Out The Exam Content Outline
This is like a syllabus for the CMRP certification exam. Look it over so you know what topics will be covered.
2. Dive Into The SMRP Body of Knowledge (BoK)
This guideline covers all the principles and practices of maintenance and reliability management. A brief explanation of BoK is already covered in this article, but you can refer to the complete version of CMRP Body of Knowledge.
3. Connect and Discuss With The CMRP Professional
It can be really helpful to network with maintenance and reliability professionals through CMRP forums. They can give you tips and insights about the certification exam. Through the PetroSync CMRP training course, you can directly discuss with our instructor, a CMRP certificate holder.
4. Brush Up On Relevant Standards and Regulations
The exam covers a lot of different regulations and standards related to maintenance and reliability. Make sure you review relevant information on CMRP certification so you know the best practices and compliance requirements.
5. Practice with Sample Test
Practice exams are a great way to assess your understanding of the material and identify areas where you need to study more. SMRP offers a CMRP practice exam that can help you become familiar with its exam.
6. Take CMRP Training
PetroSync offers a CMRP training course designed to help you prepare for the CMRP exam. Our course can provide knowledge and exercises to help you get ready.
Can You Take CMRP Exam Online?
Yes, you can take the CMRP exam online at Pearson VUE testing centers. The CMRP exams are conducted using computer-based testing. Regardless of the test location, the exam format remains consistent. Each question is presented individually on the computer screen, and you can choose your answer using either the mouse or keyboard.
CMRP Forums
Being part of CMRP forums provides access to a wealth of valuable resources, including articles, research papers, and information related to maintenance and reliability. This access enriches your knowledge base and contributes to your professional growth.
SMRP Community Forum

SMRP provides a special online forum for CMRP professionals. It serves as a virtual meeting place for certified individuals to connect, discuss industry topics, and share valuable insights.
Maintenance and Reliability Professionals Group (MRP Group)
The dedicated LinkedIn group for maintenance and reliability professionals provides a platform for dynamic discussions and knowledge sharing. It brings together diverse professionals to exchange insights, best practices, and industry expertise.
Can You Join CMRP Certification Indonesia?
Yes, you can join the CMRP certification in Indonesia. The CMRP certification is globally recognized and offered to professionals worldwide, including in Indonesia. According to SMRP official website, some of the testing centers in Indonesia are located on the following details:
City

Test Center

Balikpapan
BAS-ICT

Jl. Abdi Praja I, Blok 1A No.10 RT.27 Balikpapan, East Kalimantan 76114

Indonesia

+62 853 4982 8080

Surabaya
STIKOM SURABAYA – Universitas Dinamika

Jl. Raya Kedung Baruk 98 Surabaya 60298 Indonesia

+62318792159

Salatiga
IT Faculty of Satya Wacana Christian University

Jl. Dr. O Notohamidjojo No. 1-10 Salatiga, Central Java 50714 Indonesia

+622983435151

Yogyakarta
Inixindo Jogjakarta

JI. Kenari No. 69 Muja-Muju Umbulharjo Yogyakarta 55165 Indonesia

+62 274 515448

Bandung
TelkomPCC

Jalan Gegerkalong Hilir No. 47, Bandung Jawa Barat, Bandung 40152 Indonesia

+622 2200 7891

Jakarta
University of Indonesia

Fakultas Teknik UI Gedung C Lt Dasar Jl.Salemba Raya 4 Jakarta Pusat (di sebelah lembaga psikologi terapan) Salemba Jakarta 10430 Indonesia

+6221 315 9225
Can You Join CMRP Certification Malaysia?
Absolutely, you have the opportunity to participate in the CMRP certification in Malaysia. This globally acknowledged certification is available to professionals in Malaysia. The SMRP official website provides information on testing centers in Malaysia, making it convenient for you to find a suitable location.
City

Test Center

Ipoh
RE2 International Computer School

43-1 Jalan Sultan Azlan Shah Utara. Taman Ipoh Selatan 31400 Ipoh Malaysia

5 547 7677

Ipoh
PROFESSIONAL IT ACADEMIC SDN BHD

119A, Persiaran Desa Rishah 1, Desa Rishah, Ipoh 30100 Ipoh Malaysia

125642772

Kuala Lumpur
Maxvec Sdn Bhd

L2-06, Wangsa 118 No.8, Jalan Wangsa Delima Wangsa Maju 53300 Kuala Lumpur, Malaysia

+603-41420881

Kuala Lumpur
Aksara United Management

25-01 Maxim Citylights Sentul, Jalan Sentul Pasar 51100 Kuala Lumpur Malaysia

340310289

Kuala Lumpur
I-World Technology SDN BHD

Suite C-0-5, Megan Avenue 2, Jalan Yap Kwan Seng 50450 Kuala Lumpur Malaysia

327100038
Before taking the CMRP exam, you can join CMRP training to prepare yourself better. You will gain a deeper understanding of maintenance and reliability principles through comprehensive coursework, practical exercises, and expert guidance. By taking advantage of CMRP training by PetroSync, you can confidently approach the exam, increase your chances of success, and strengthen your expertise in maintenance and reliability.
PetroSync crafts its Certified Maintenance Reliability Professional CMRP training course with study guides, exercises, and group discussions supervised by our proficient instructor. We provide an engaging, interactive, and practical CMRP course with real-world examples and case studies that you can apply to your work. Reserve your spot today and prepare your CMRP certification with PetroSync!
Credit header image: Freepik
Enhance your skills with the latest industry knowledge. Kickstart your career growth with industry-driven training today.